MOVING TO NASHVILLE
The Ultimate Guide to Relocating to Music City
Are you moving to Nashville?  Relocating a family from one area of the country to another is not an easy task. With so many people involved in the move, it can be complicated and overwhelming.  Often times, families find themselves moving to Nashville without having family or friends to lean on for support, that is why I've created this guide to provide you with a few helpful resources that will make your move to Music City as smooth as possible!
Moving to Nashville?
Download my Nashville Relocation Guide to help with your move!
Get to Know Your New Home, Neighborhood by Neighborhood!
It takes time for a new city to feel like home.  Things like discovering your favorite restaurants, getting involved in the community, or finding a hair salon or dentist that you love are a few things that can help make the transition smoother. We've helped many families fall in love with Nashville over the years and it's our list of resources that help that do that. Hopefully these can help you and your family too!
Pick the Nashville Neighborhood You Want to Learn More About!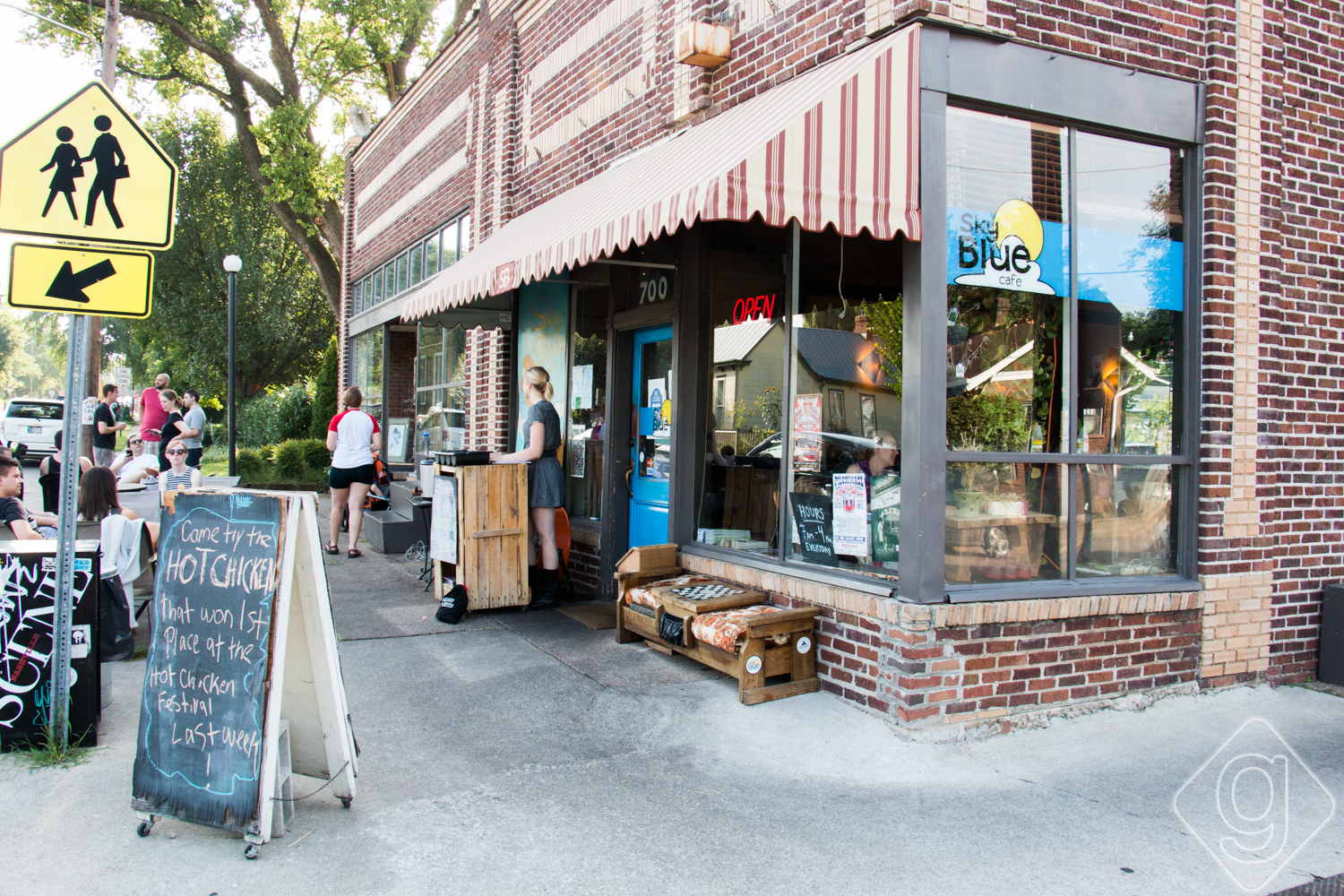 EAST NASHVILLE
East Nashville is one of Nashville's largest neighborhoods and is located directly across the Cumberland River from downtown Nashville.  East Nashville is known for being culturally diverse and offers an artistic and eclectic vibe.

Home prices in this area are wide ranging.  With many homes dating back to the early 1900's, it is common for developers and homeowners to demolish pre-existing homes and rebuild or take their home through a complete renovation.  Affordable housing and larger land plots attract many people to East Nashville.
East Nashville is also considered a culinary destination for those living outside of the neighborhood and those visiting Nashville.  You'll find lots of great options for dive bars, craft cocktails, and restaurants of all types.
Some of our favorite East Nashville destinations are: Más Tacos Por Favor,  Pearl Diver, Once Upon a Time in France, Red Headed Stranger, Two Ten Jack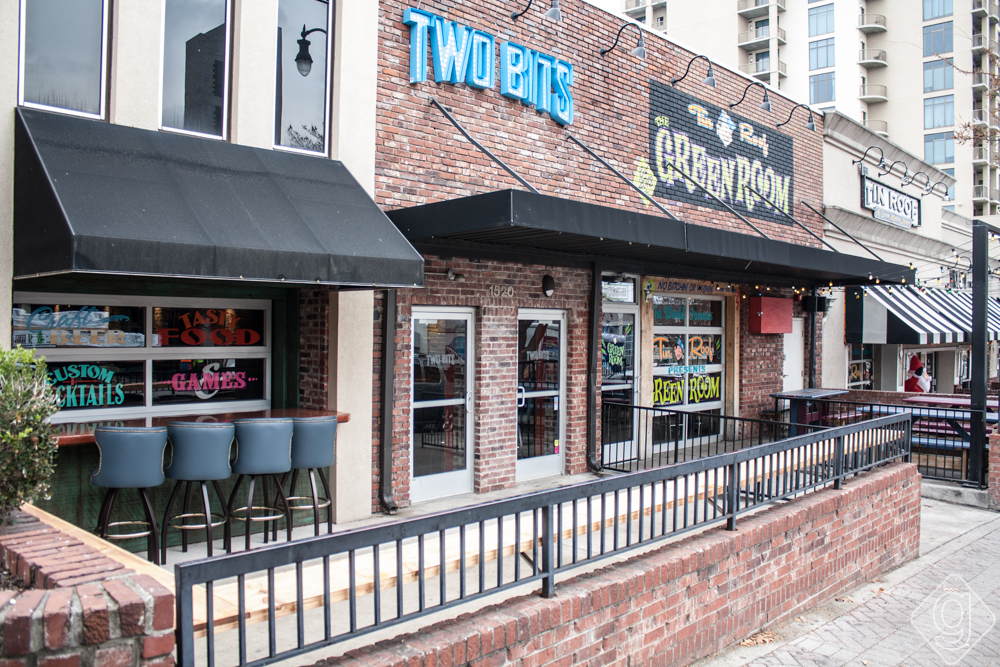 DEMONBREUN / MUSIC ROW
If you're looking to live in the center of Music City's entertainment industry, the Demonbreun / Music Row neighborhood would be perfect for you!  As the name suggests, Music Row is home to the recording studios that pump out your favorite hits.
Housing in the form of single family homes are hard to come by as demand and prices are high.  Many of the old homes in this area have been converted into music studios, publishing companies, and independent record labels.  However, condos and apartment buildings line the streets and offer quick access to restaurants and bars.
A few of our favorite places to visit in downtown Nashville are:
Dawghouse Saloon, Thai Esane, Tin Roof, Tailgate Brewery
Click here to explore our favorite rooftops downtown!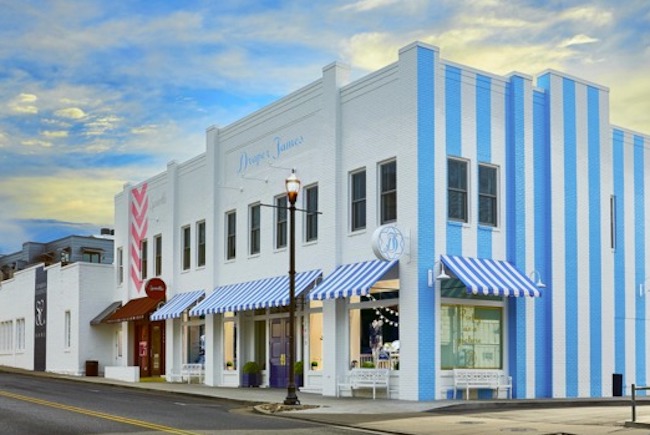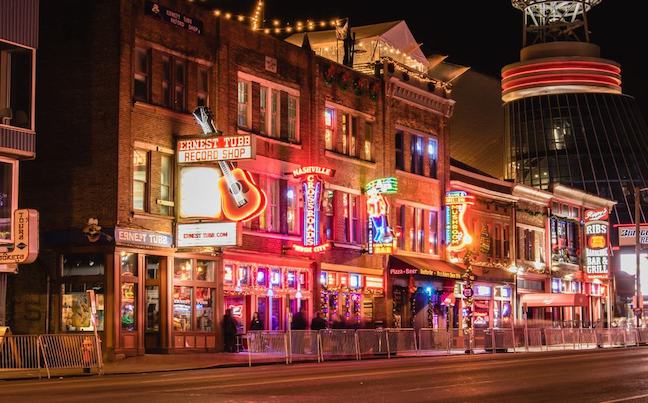 DOWNTOWN
If Music City is the soul of Nashville, downtown is the heart.  With boutique hotels, fine dining, art galleries and enough honky tonks and bars to entertain you for days, living downtown offers no shortage of places to visit and things to do!

Recently, more living options have become available to those looking for high-rise apartments and condos.  You can find spaces of all sizes and while you may pay a premium for the central location, your city-wide views and proximity to all Nashville has to offer can make it well worth it.
A few of our favorite places to visit in downtown Nashville are:
Bobby's Rooftop Lounge, Frothy Monkey, Hampton Social
Click here to explore our favorite rooftops downtown!
Photo: The Crazy Tourist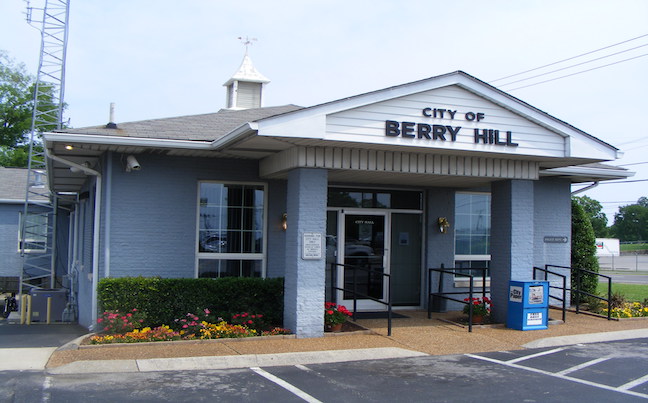 BERRY HILL
Albeit technically a city of its own, Berry Hill is situated south of downtown Nashville where Interstate 440 intersects with I65.  Known for its quirkiness, Berry Hill offers a number of funky shops and restaurants for those who live there and who visit.  It may seem like a sleepy residential neighborhood but its colorful signs and murals give it a life of its own!

Buying a home in the neighborhood is a great choice for those who want a more residential feel while still being close to the city.  The homes here are also more affordable than other Nashville neighborhoods.  The median sale price is in the low $300s.  If a single family home isn't what you're looking for, apartment and condo developments are in the works!

A few of our favorite places to visit in Berry Hill are:
Sam & Zoe's, Pfunky Griddle, Yellow Porch
GREEN HILLS
Often considered one of the most desirable places to live in Nashville, Green Hills is a large neighborhood located southwest of downtown Nashville.

As one of Nashville's most affluent neighborhoods, homes in this area can reach upwards of $3M.  In recent years, condos have been developed in this area giving those moving to Nashville a more affordable option.
While Green Hills is more of a residential area, it is also known for its upscale restaurants and shopping and is home to the iconic Bluebird Cafe!
A few of our favorite places to visit in Green Hills are:
The Bluebird Cafe, Emmy Squared, Shake Shack, North Italia, Green Hills Mall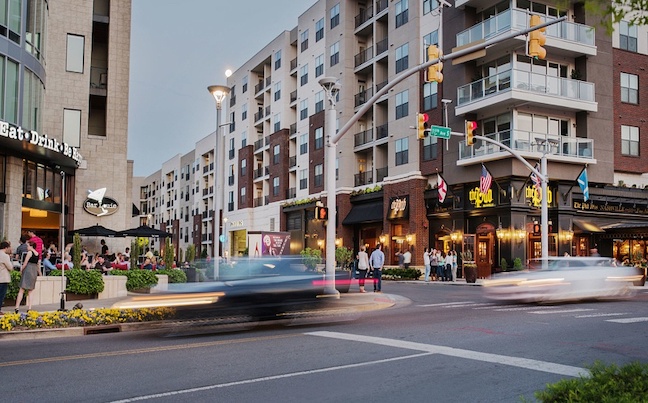 THE GULCH
Thanks to recent revitalization efforts, The Gulch has become one of the hottest areas to live and play in Nashville.  Just south of downtown, you'll find a number of boutique hotels, high-rise condos, a few of Nashville's famous murals, and a diverse selection of restaurants, bars, and shops.

High Rise apartments and condos are your best option for living in the Gulch.  With fantastic amenities and beautiful city views, you can't go wrong.
Living in the Gulch means having access to so many great food options.  Some of our favorite restaurants to visit are:
Adele's, Kayne Prime, L.A. Jackson, Peg Leg Porker, Pins Mechanical, Rudy's Jazz Room, Sunda
Photo Source: Nashville Style Blueprint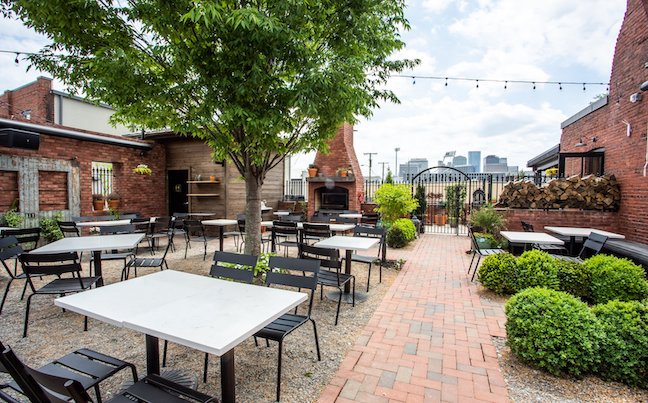 GERMANTOWN
Situated just North of downtown Nashville, Germantown is a historic and beautiful part of the city.  Recently gentrified, Germantown offers many options for living, chic restaurants, elegant boutiques, and is home to Nashville's Farmers Market and the Nashville Sounds!

For those moving to Nashville, Germantown has many options.  New apartment complexes have been built in recent years and many of the homes in the neighborhood have been renovated.  New multi-family homes have also been constructed.  While prices in this neighborhood are on the high end, your proximity to downtown and East Nashville make it a highly coveted location.  Not to mention you have some of Nashville's best restaurants within walking distance!
Some of our favorite places to visit in Germantown are:
Monell's, Henrietta Red, Jack Brown's Beer and Burger Joint, City House, Bearded Iris Brewing, O-Ku Sushi
Photo Source: Nashville Lifestyles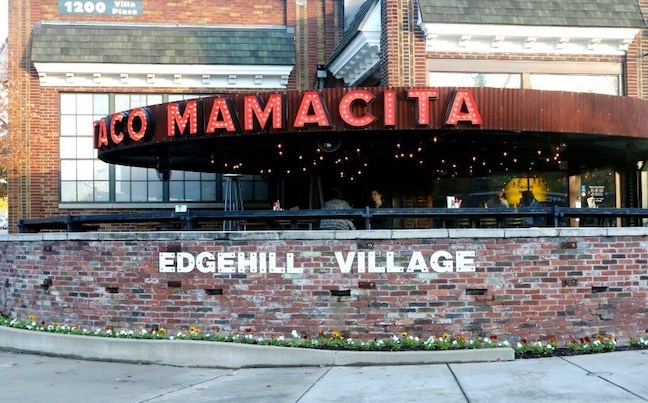 EDGEHILL
Edgehill is sandwiched between Music Row and Wedgewood-Houson but it offers a great option for those looking to move to Nashville!  This small neighborhood gives those living in it a great mix of urban and residential living.  With lots of local bars, restaurants, parks, and shopping close by, you have everything you need right at your fingertips!

While most people rent their homes in Edgehill, purchasing a property is not out of the question.  Home prices start at around $630k and can reach $1.25 million plus.
A few of our favorite places to visit in Edgehill are:
Bella Napoli, Barcelona, Taco Mamacita
Photo Source: Nashville Style Blueprint 
Cheer For Your Favorite Nashville Team by Getting to Know Your New Home's Sports Teams!
Nothing will make you feel more welcome than joining your fellow Nashvillians and cheering the for the home team!  Nashville is home to many amatuer and professional sports teams and it's time you learned more about them! 
Pick the Nashville Sport You Want to Learn More About!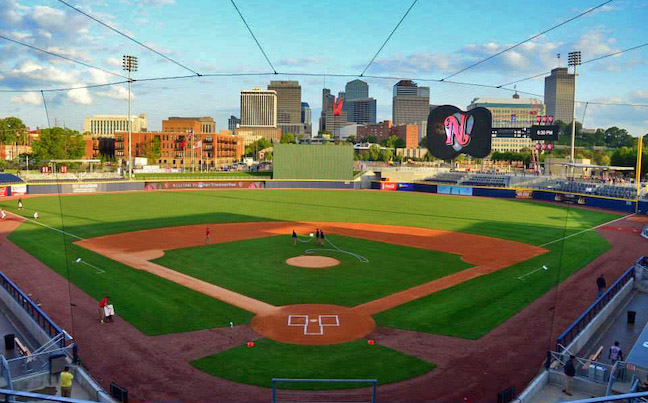 NASHVILLE SOUNDS
lThe Nashville Sounds are a Minor League Baseball team located right here in Nashville, TN.  The team plays their games at First Horizon Park located just south of Germantown.  Tickets range from $10 – $42 per game making it an affordable week-day / weekend activity for the whole family!
The Nashville Sound's stadium was built in 2015 and includes a 4,200 square foot guitar shaped scoreboard that can clearly be seen from any seat in the house.  However, it is the outdoor beer garden that truly makes this stadium stand out from the rest.  Fans can enjoy food and a beverage while playing corn hole, shuffleboard, ping pong, table hockey, and even sneak in a round of mini-golf all while cheering on their home team.
Last but not least, the location of the stadium couldn't be better!  Many of the areas best bars are within walking distance.  Some of our favorites are Von Elrod's Beer Hall & Kitchen, Neighbors, and Geist Bar + Restaurant.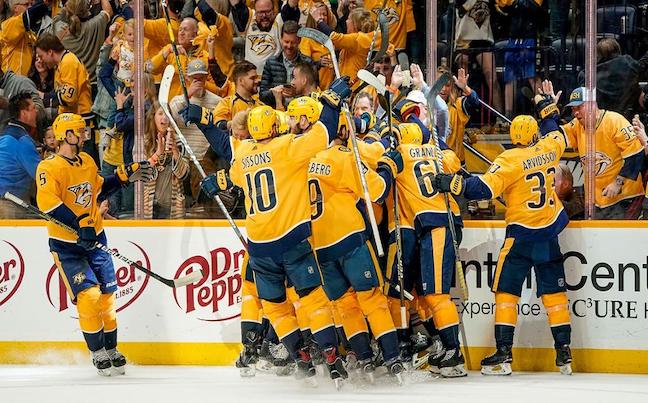 NASHVILLE PREDATORS
The Nashville Predators are Nashville's professional ice hockey team that competes in the National Hockey League (NHL). They are part of the central division and were founded in 1998. In the heart of downtown, Bridgestone Arena is where they call home. The 'Preds' are known for their dedicated fans, making attending home games an exciting experience!
Tickets cost an average of $105 but you may get lucky and find some under $30 depending on the game and part of the season. Predators games always make for a fun night out and the arena is conveniently located right on Broadway, so if they win, celebratory drinks at the honky-tonk are a must!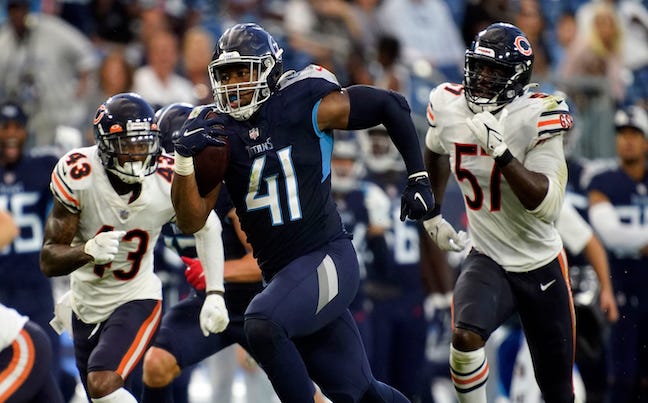 TENNESSEE TITANS
The Tennessee Titans are a professional football team located in Nashville, Tennessee. They currently play at Nissan Stadium which is located just across the river from downtown. The Titans compete in the National Football League (NFL) and are a member of the American Football Conference(AFC)  South Division. They came to Nashville in 1998 and saw one Super Bowl appearance in 1999. 
Ticket prices average $92 each depending on the game you choose and where you prefer to sit. Whether you're a football superfan, or just in it for entertainment, there are options for everyone!
Season tickets are available for purchase, so you never have to miss a game, or you can skip the stadium altogether and watch from one of Nashville's casual gameday hangouts like Downtown Sporting Club, Rock Bottom Brewery, and 6th and Peabody!
Nashville Soccer Club
The Nashville Soccer Club (Nashville SC) is our city's major league soccer team that began playing in 2020. The team currently plays its home games at Nissan Stadium; however, they intend to move to a brand new stadium at the Nashville Fairgrounds that is currently under construction in the near future. Ticket prices average about $46 per fan, which makes attending a game an affordable activity for the whole family to enjoy!
The organization hosts several fun events throughout the season as well. A schedule for these events can be found here! You can also skip the stadium crowds and catch a game at one of Nashville's popular sports bars like The Crow's Nest, The Mainstay, or City Tap House. 
Photo Source: Nissan Stadium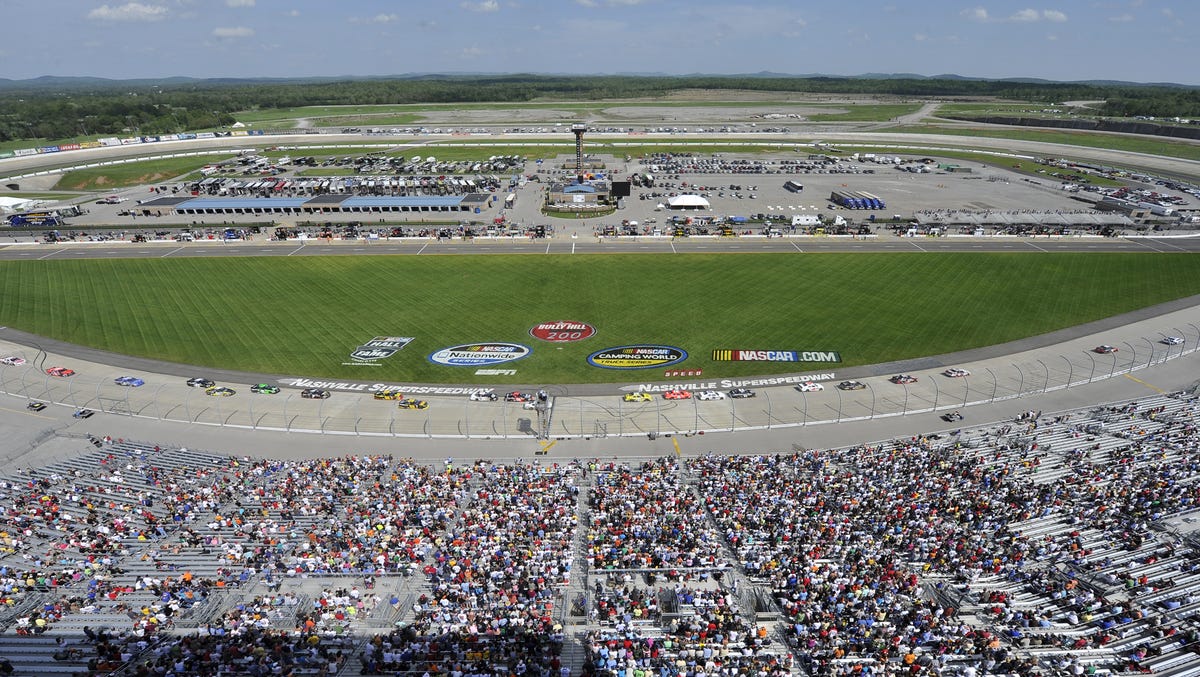 Nashville Super Speedway
Nashville Superspeedway is a racing complex located outside of Nashville that is known for hosting a variety of events throughout the year. This year, they will host Middle Tennessee's first NASCAR Cup Series race in nearly four decades. This race will take place on Sunday, June 20th. Ticket pricing ranges from $30-$100 depending on the section and race that will be attended. Kids' tickets are often free or available at a discounted rate as well. The speedway has several RV lots available for camping, and pricing can be found by visiting their website! 
They will host middle Tennessee's first NASCAR Cup series race in nearly four decades on Sunday, June 20th. 
Photo Source: The Tennessean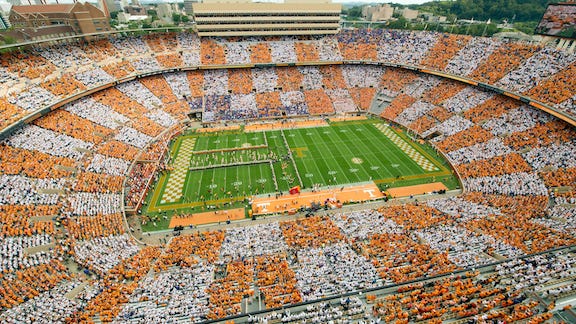 The Volunteers
The Tennessee Volunteers are a football team representing the University of Tennessee, Knoxville. The Volunteers are a member of the Southeastern Conference (SEC). The Volunteers are known for their passionate fanbase of students, alumni, and Tennessee natives near and far.
With just a three hour drive from Nashville, catching a game at Neyland Stadium, which holds over 100,000 fans, makes for an exciting weekend trip. You can also head to any of Nashville's popular sports bars to watch the Vols play throughout Saturdays in the Fall. Tickets average about $100 per person, give or take, depending on the specific game and section. If you like the water, you may want to try to watch the game from someone's boat in the famous Vol Navy that lines up along the Tennessee River. 
Photo Source: USA Today 
Spend Time Checking Out Nashville's Outdoor Activities 
Nashville provides us with the best of both worlds: city life and the great outdoors. There are hundreds of fun outdoor activities to check out in Music City! Here's a list of just a few for you to try out next time you get tired of the hustle and bustle of downtown.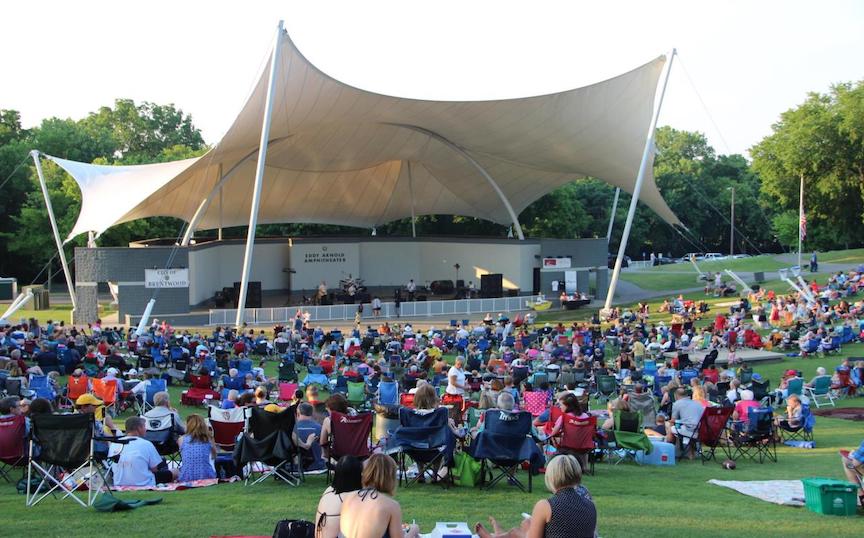 Eddy arnold amphitheater
Whether it's a summer concert series, or a movie in the park, the Eddy Arnold Amphitheater in Brentwood (located just outside of Nashville) is a great place to check out. They host a variety of free events, so you and your family can enjoy a fun night of outdoor entertainment. Click here to learn more about the venue's schedule for upcoming events!
Photo Source: Brentwoodtn.gov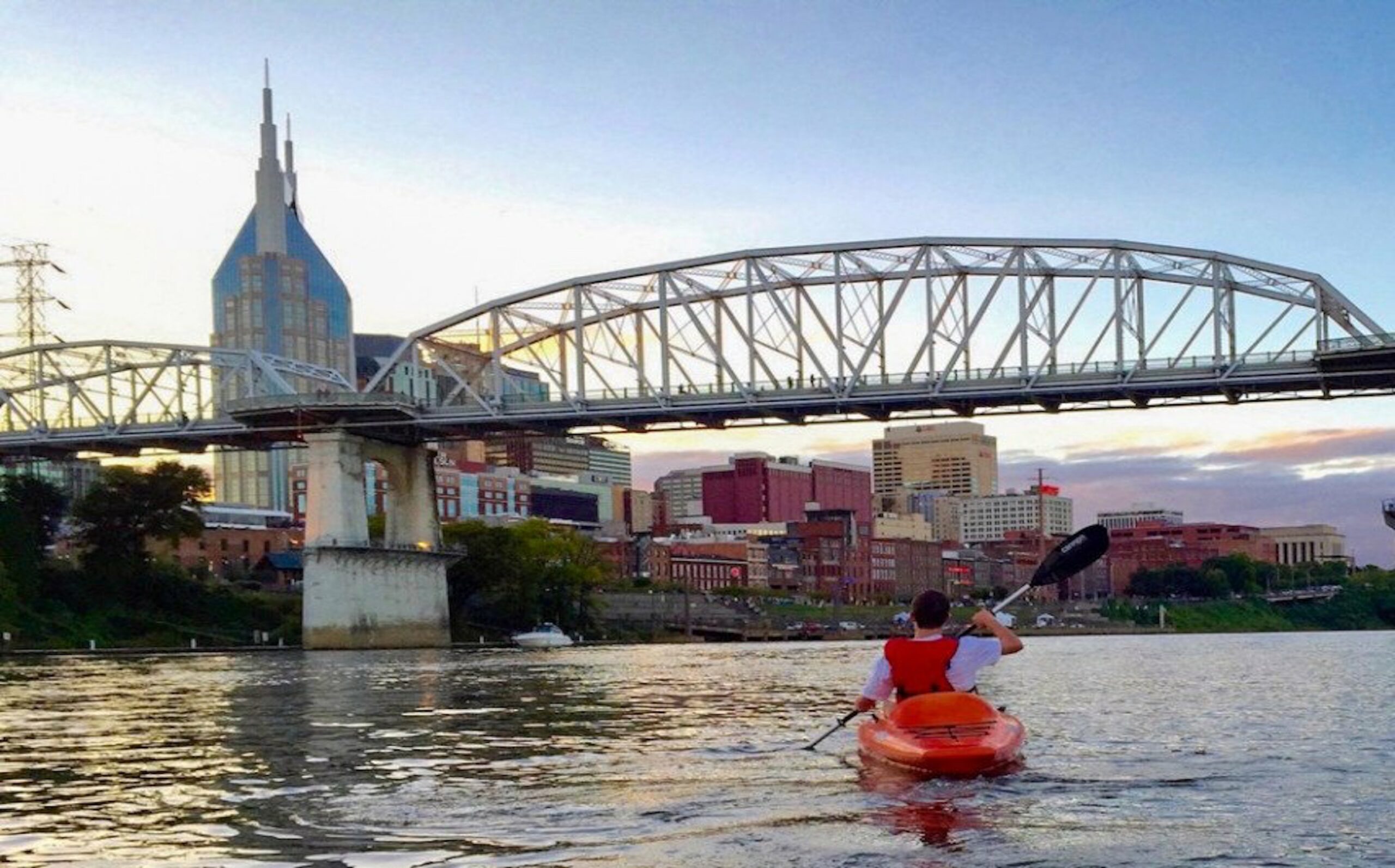 kayak the skyline
What better way to soak up the city of Nashville than by kayaking along its beautiful skyline? This exciting activity allows you to spend time outdoors without leaving the comfort of the city! This is an inexpensive excursion that you and your friends are sure to love.  Schedule your kayaking experience here!
Photo Source: Men's Journal 
zip lining
Take a break from downtown city life and head into nature for a zip-lining adventure! This is a great activity for people of all ages and levels of experience. Make sure you schedule your zip lining experience here!
Photo Source: Nashville Parent
bicycle tours
Explore downtown views and scenic routes with this half-day bicycle tour of Music City! This guided tour is casually paced and will show you around all of Nashville's most popular attractions and even some hidden gems too! Click here  for more information on how you can bike through the city!
Photo Source: Visit Music City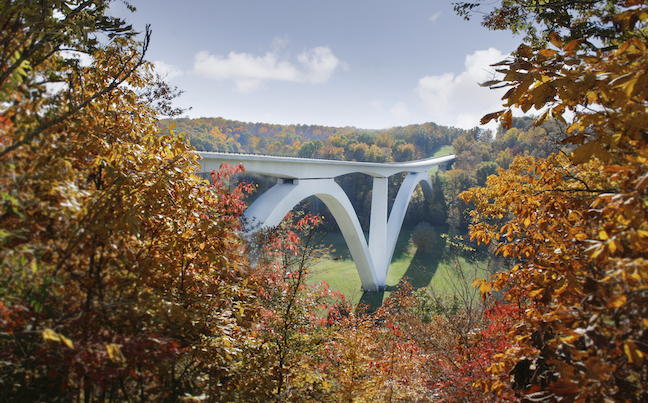 natchez trace parkway
This 444-mile road is a scenic drive through three states, one of them being good 'ol Tennessee. Along the parkway, patrons can enjoy hiking, biking, horseback riding, and camping. Exploring the Natchez Trace makes the perfect relaxing weekend activity! Click here for more information! here!
Photo Source: Tennessee Tourism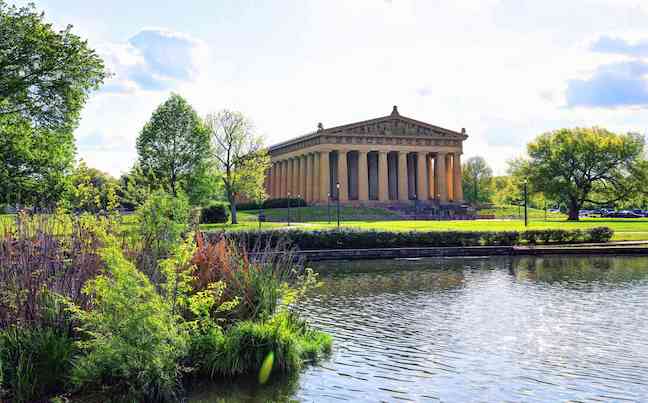 centennial park
Centennial Park is one of Nashville's most popular parks. From the iconic Parthenon to the beautiful walking trail, this park is great for a solo adventure or a day out with friends and family! Click here to see a list of park happenings!
Photo Source: Trip Savvy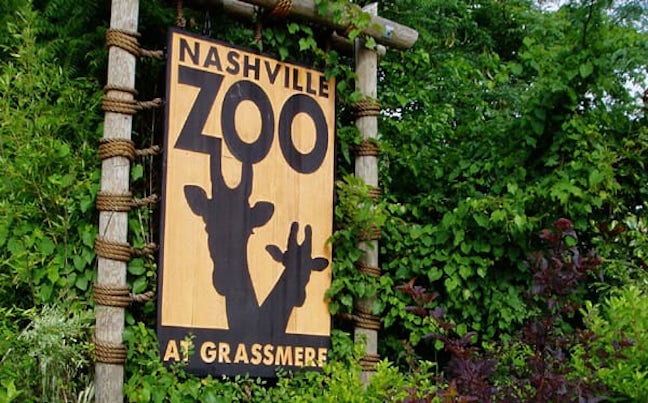 nashville zoo
The Nashville Zoo is home to nearly 3,000 animals representing more than 350 different species. There are so many fun activities within the zoo which include the carousel, jungle gym and exhibits. You can even get up close and personal with some of your favorite animals! This is the perfect daytime activity especially for families! Click here to buy your zoo tickets! 
Photo Source: City Seeker
lockeland springs park
Adventure time! Lockeland Springs Park is a 3 acre park of wooded wetlands with several springs. This area is the former home to a bottling company for spring water. This is also a great park for history lovers as there are historical signs posted with information throughout the park. Click here for directions to this fun little park!
Photo Source: Style Blueprint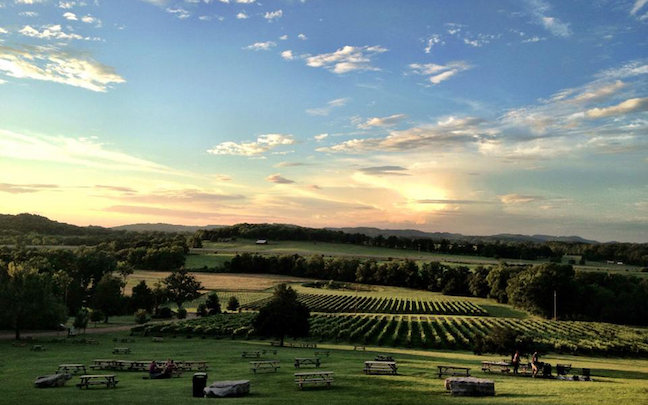 arrington Vineyards
Arrington Vineyards or "Nashville's Wine Country" is just 25 miles south of Nashville. This beautiful winery is on 95 acre property including 16 acres of vineyards, five tasting rooms and fabulous views. They also produce and bottle 21 wines onsite! Click here to plan your visit to Arrington today!
Photo Source: Travel and Leisure
Explore Nashville's Greatest Music Venues 
We don't call it Music City for nothin'! Nashville is the ultimate spot for live music entertainment, and we've put together a list of some of the most famous places you'll want to check out when heading downtown.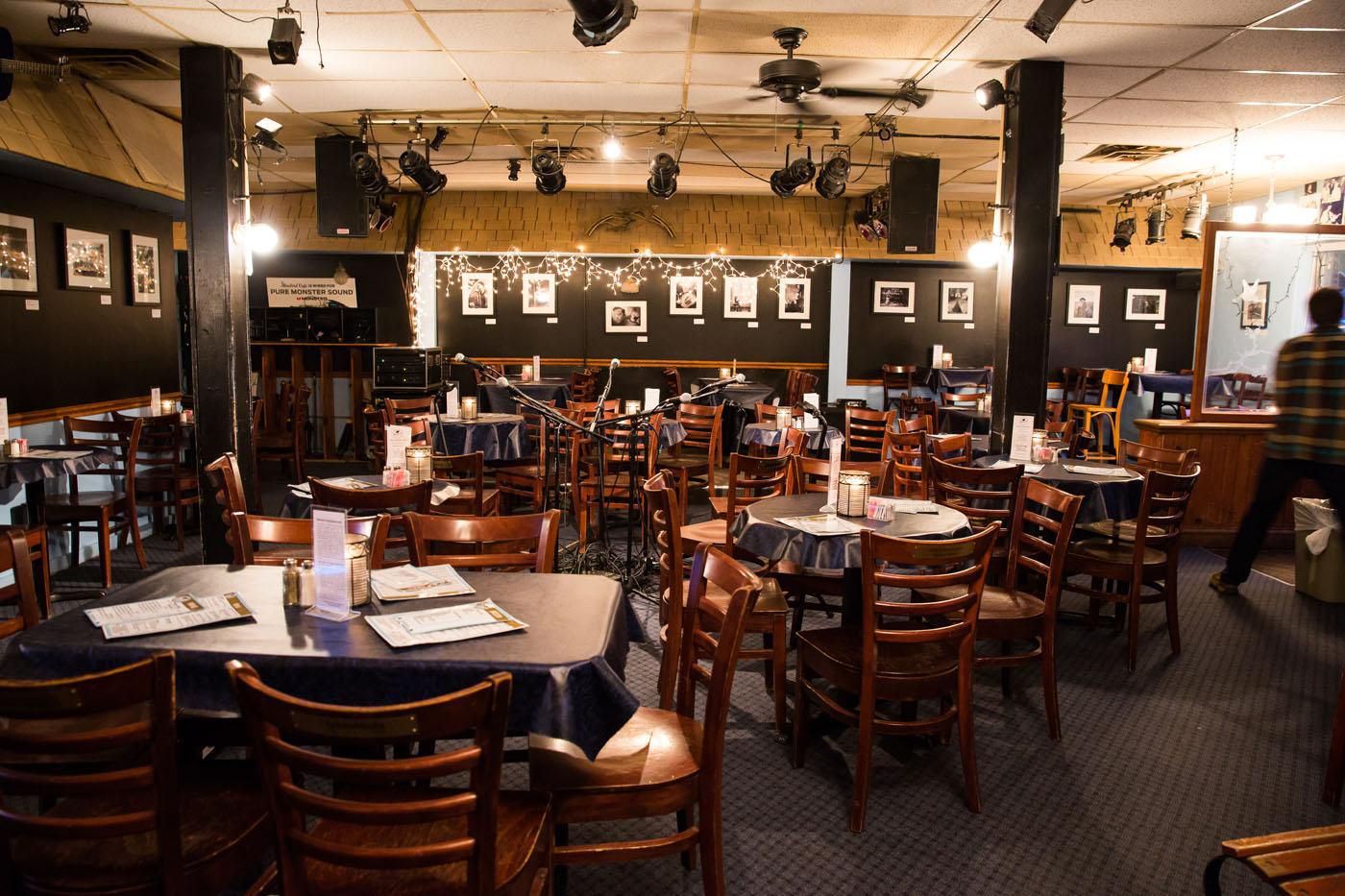 Bluebird Cafe
This Nashville music landmark is full of history and charm. Some of country music's biggest stars have performed on the Bluebird Cafe stage.
Photo Source: Earth Trekkers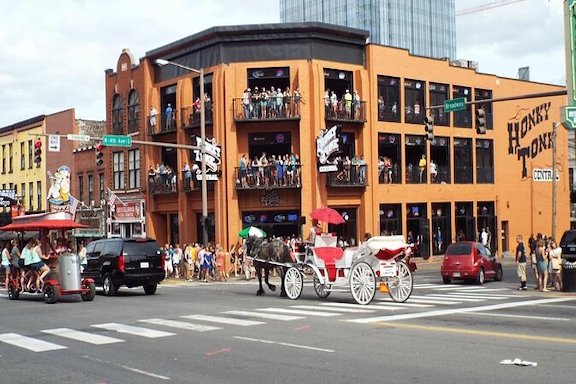 Honkey tonk central
Nashville's famous honky tonk on lower Broadway. This is the place to be for a true Nashville experience. Listen to great tunes, grab drinks, and dance the night away with friends at this downtown Nashville classic.
Photo Source: Viator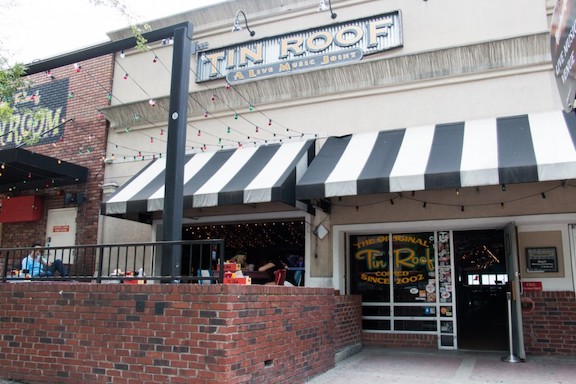 Tin roof
The Original Tin Roof is one of Nashville's well-known music venues and bars. It opened near Nashville's famed Music Row back in 2002 to give musicians a place to play and somewhere to hangout when they weren't. With great food and a fun environment, Nashville locals and tourists alike established the Tin Roof to be a place for everyone to enjoy. The Tin Roof hosts musicians, DJ's, and more!
Photo Source: Nashville Guru 
wild horse saloon
The Wild Horse Saloon is Nashville's premier line dancing experience. It's got great food, drinks, and happens to be home to downtown's largest dance floor. With live music added to the mix, Wild Horse is the perfect place to ring in your first music city visit!
Photo Source: Open Table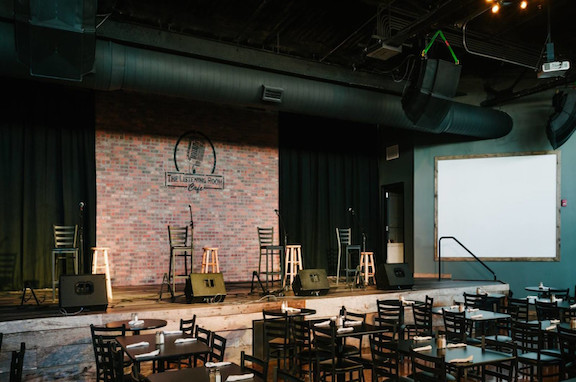 The listening room cafe
The Listening Room cafe is another classic music venue in our city. Opened by singer/songwriter Chris Blair, this place is rooted in country music tradition and meant to be enjoyed by artists and fans alike. It's a great place to enjoy a meal, a good drink, and some great music while you're downtown. 
Photo Source: Do615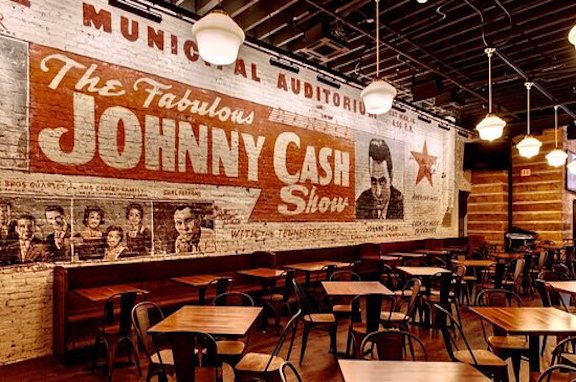 Johnny Cash's bar & Bbq
It's not a trip to Music City without visiting Johnny Cash's Bar & BBQ. Here you can enjoy southern comfort food, great music, and a tribute to the man himself. This bar aims to recreate the warmth and authenticity of Johnny and June Cash's home making it the perfect place to stop by when you're out on the town. 
Photo Source: Trip Advisor
grand ole opry
The Grand Ole Opry is one of Nashville's greatest traditions and home to the past, present, and future of country music. For 95 years the Opry has broadcast and put on thousands of shows that connect fans to the artists they know and love. This is the perfect place to enjoy a more intimate, concert-style music experience in Nashville. Click here to see showtimes and purchase tickets! 
Photo Source: Grand Ole Opry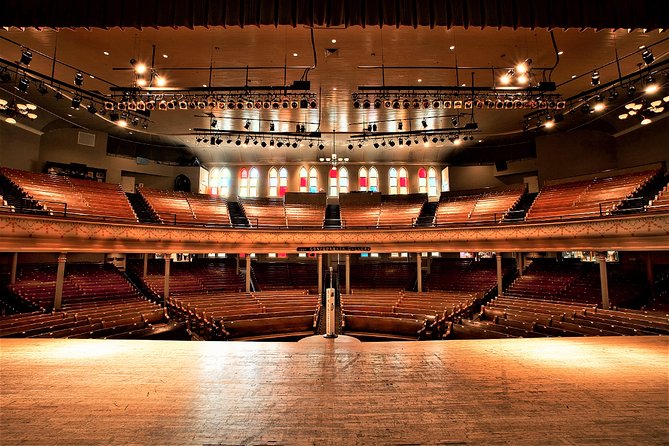 ryman auditorium
The historic Ryman Auditorium is a Nashville gem. Not only is it full of country music history, but it serves as a monument for the genre itself. Today, the Ryman brings in artists from all over the world and a variety of different genres to entertain music lovers of all ages. Click here to view showtimes and purchase tickets!
Photo Source: Viator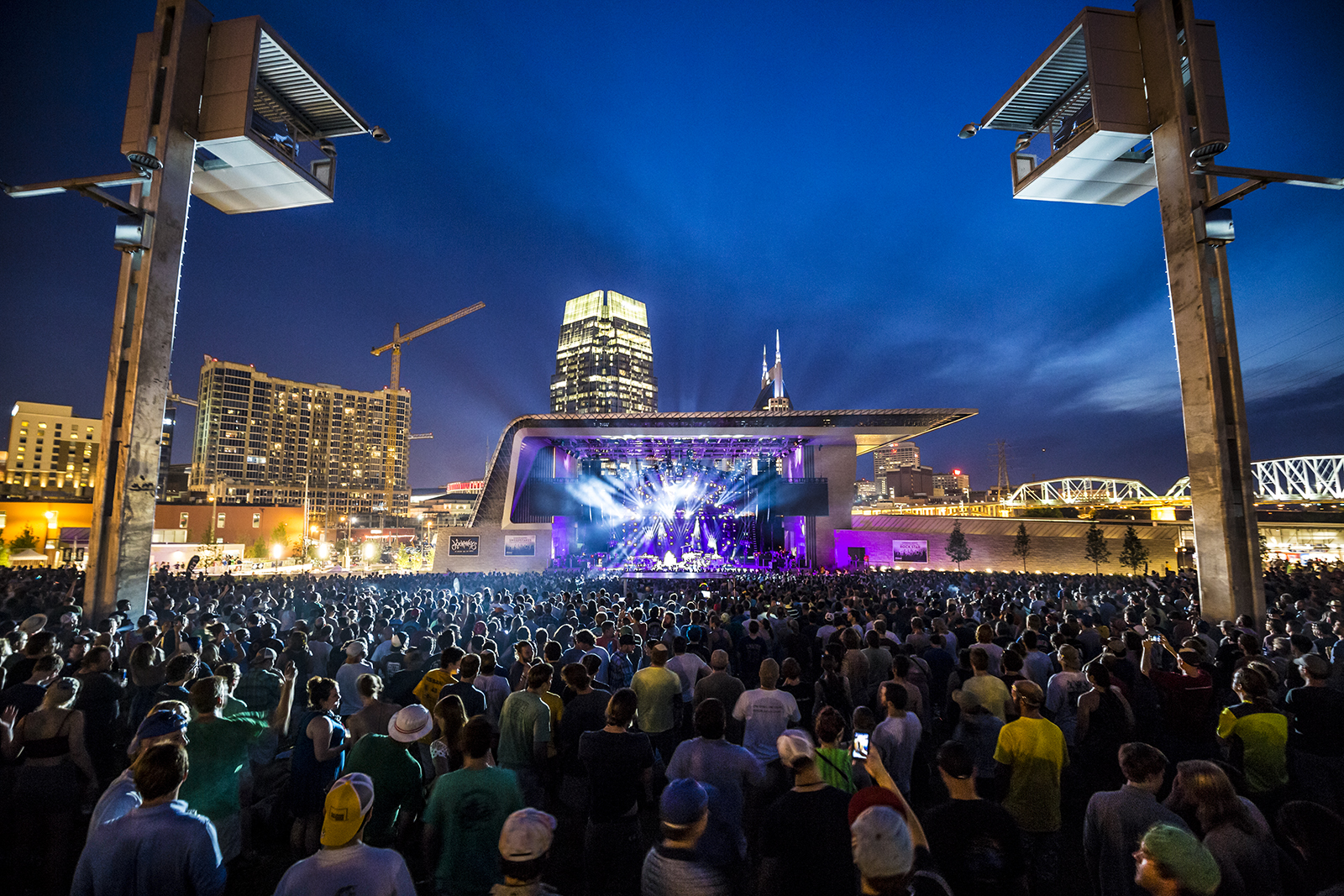 ascend amphitheater
The Ascend Amphitheater is Nashville's open air music venue. This spot is home to many concerts of all genres. Located right on the Cumberland River, tourists and locals come together for a variety of concerts throughout the year. Click here to view showtimes and purchase tickets! 
Photo Source: Visit Music City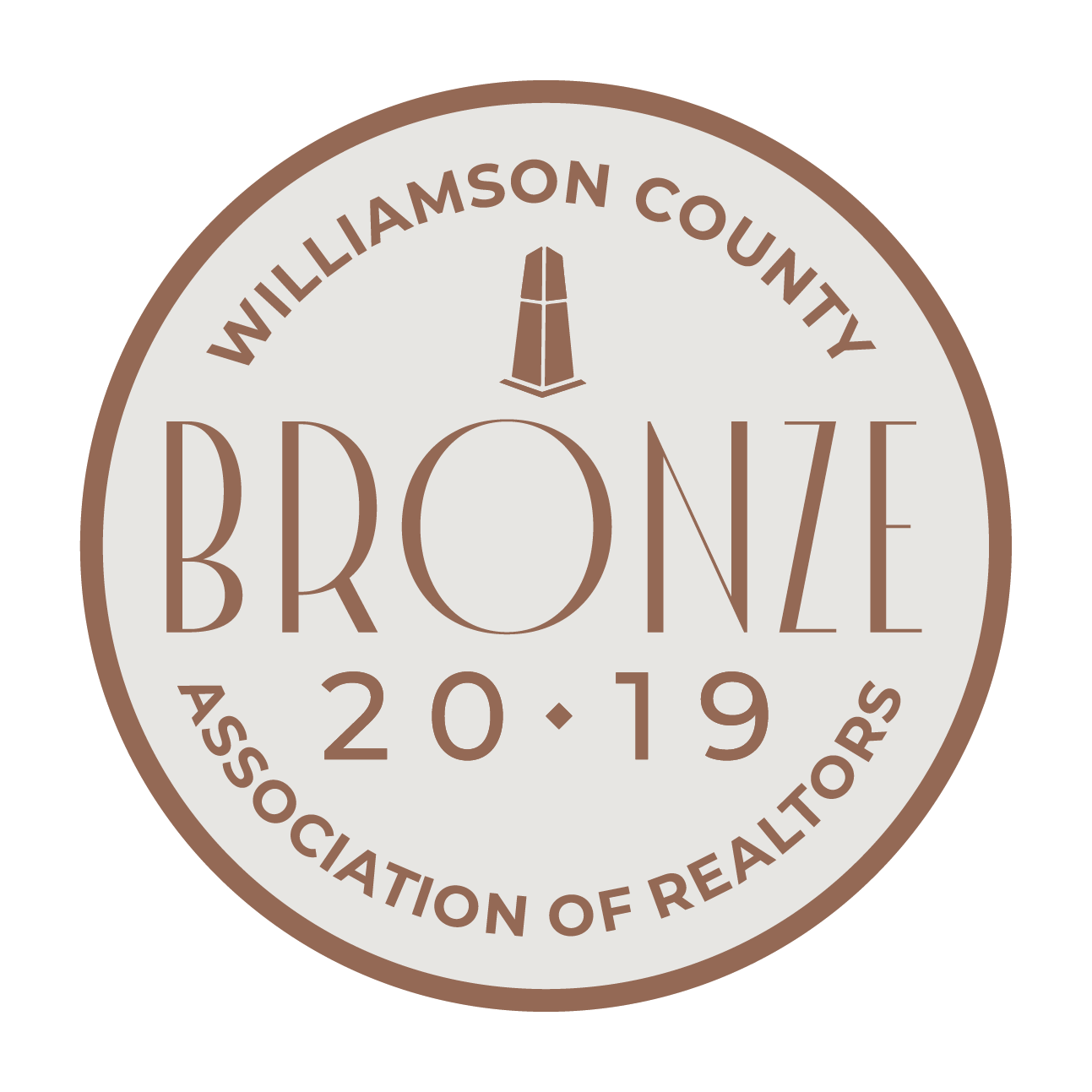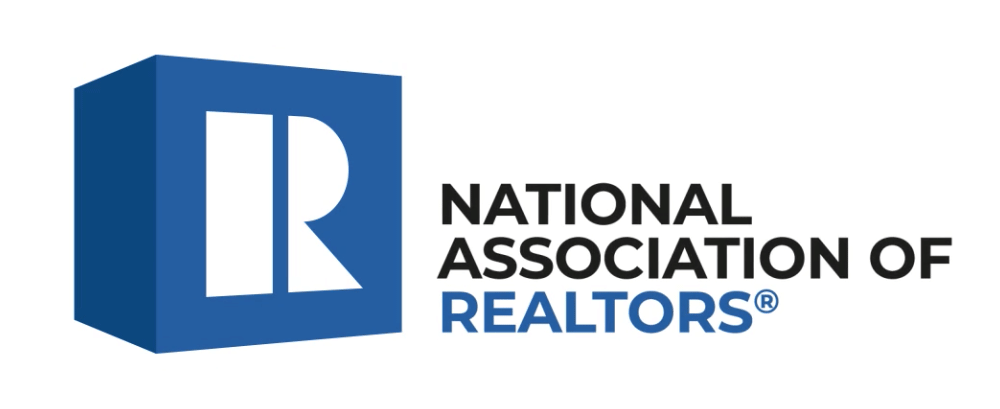 Communities We Serve
Franklin
Brentwood
Murfreesboro
Gallatin
Hendersonville
Mt. Juliet
La Vergne
Smyrna
Thompson's Station
Spring Hill