When The Property Brothers or Chip and Joanna Gaines show off their newly renovated homes to potential buyers they don't just throw furniture in the house and call it good… No, they stage the home and make sure the items they use complement the house itself.  By doing so, their potential buyers fall in love with the property! 
I know not all of us have the deep pockets of an HGTV home makeover show but there are plenty of FREE ways to stage your home so buyers see the beauty and the potential of your space.  After helping countless clients prep their homes for walkthroughs, I've learned a handful of tricks that will help you stage your home for free.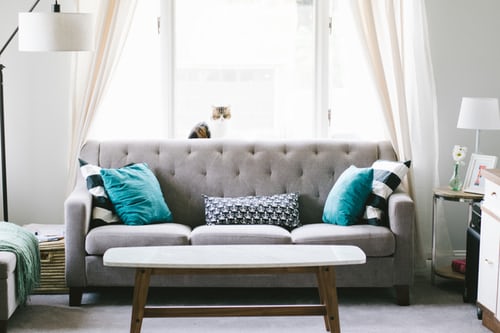 Move the Furniture
Most of the time there is no need to go out and buy new furniture when you are getting ready to sell your home.  Moving the furniture you already have can work wonders!  You want your rooms to feel as big as possible so move the furniture in way that opens up a room instead of closing it in.  You also want the placement of the furniture to make sense to a buyer – the more they have to think about the furniture or the placement the less they are thinking about the size or the great features of the room itself.
If your room is too packed with furniture (we see this often in smaller rooms) try removing a piece or two.  The room will feel much more spacious and be more appealing to potential buyers.
Lighten It Up!
Open up the curtains or blinds and replace all burnt-out lightbulbs.  You'll want a nice and bright space when a buyer walks through your home for the first time.
Remove Personal Items
Potential buyers want to be able to imagine your house as their new home.  Help them do this by removing personal items such as family photos, sports memorabilia, themed rooms or personal keepsakes.
Declutter
Decluttering your home can be as helpful to the seller as it can be to the buyer.  I always love to take inventory when I'm helping a client declutter a home.  Gathering all the vases, pillows, pictures frames, blankets, etc together can help homeowners understand how much stuff they really have.
After we've compiled the items and taken inventory of what they own we then go through it and get rid of the items they don't use, are out of style or that they simply don't love anymore.  At the end of the exercise, the homeowner has gotten rid of things they don't need (which means less to move) and has made their home more appealing to potential buyers.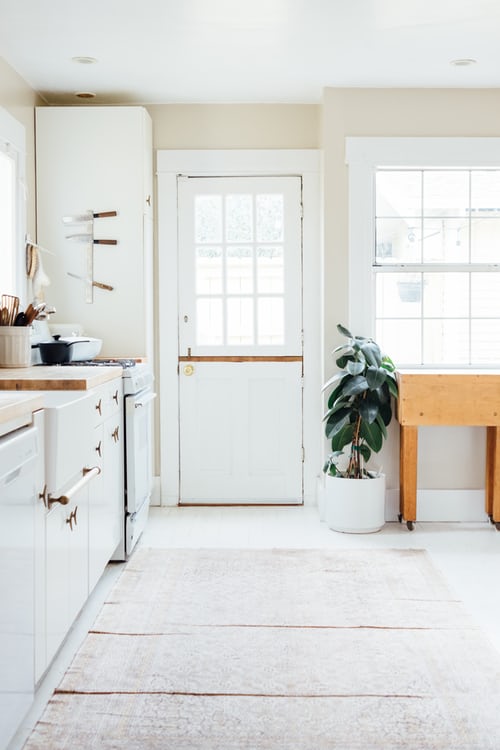 Decorate
Staging your home might mean removing a lot of your stuff but it almost means decorating as well!  Don't be afraid to incorporate a plant or two in each room – greenery can help make a space feel homier.
Make sure the beds are made and the pillows are fluffed and try adding fresh flowers to your nightstands and in your bathrooms as well.
Anytime you bring in a new piece of decor during this stage, make sure it isn't too loud or too out there.  Keeping things neutral is your best bet.
Deep Clean
As simple as it is, a well-cleaned household can make a big difference.  Take your cleaning a step further than vacuuming and dusting – make sure your shower doors or curtains are clean, the inside and outsides of your windows are spotless, the kitchen appliances have been wiped down and any odors removed.  
I love to have my clients' homes cleaned for them during the selling process.  The last thing most sellers want to worry about when listing their home is deep cleaning.
Remove, Don't Hide
Remove the items you use daily that aren't necessarily aesthetically pleasing.  These could be coat racks, shoe racks, key-holders, storage bins, etc.  When removing these items make sure you are not stuffing them inside a drawer or a cabinet… Buyers look EVERYWHERE when walking through a home.  They don't want to find your hiding spot when checking out the bathroom closet…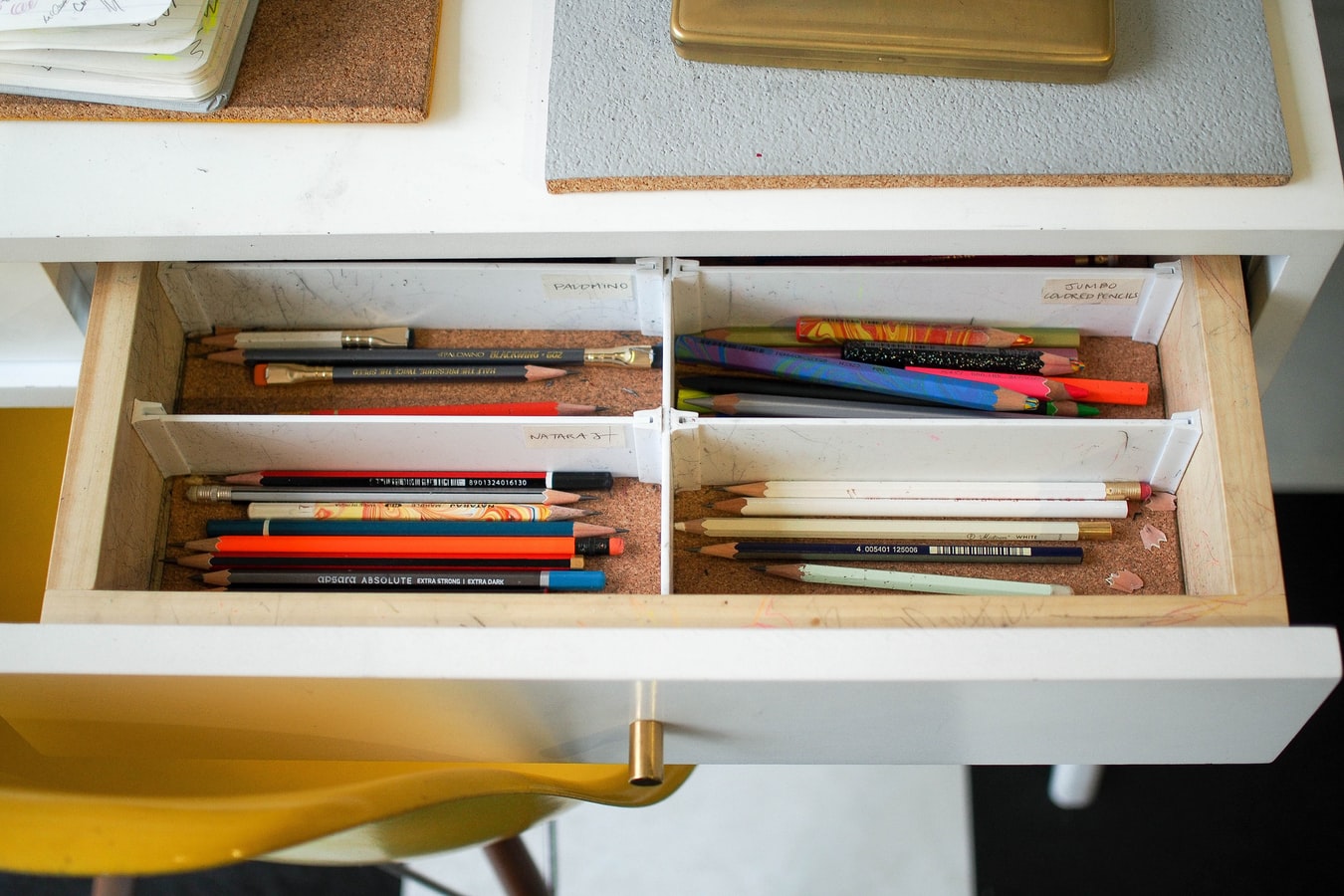 Organize Storage Spaces
Buyers want storage space.  While walking through your home they will be opening up every closet, cupboard and drawer so make sure whatever is inside is clean and organized.
Remove Extra Storage
Buyers want to be certain their new home will have plenty of storage space for them right now and in the future.  While organizing your storage spaces try to leave them half-full.  This will give the impression of there being more than enough storage space available.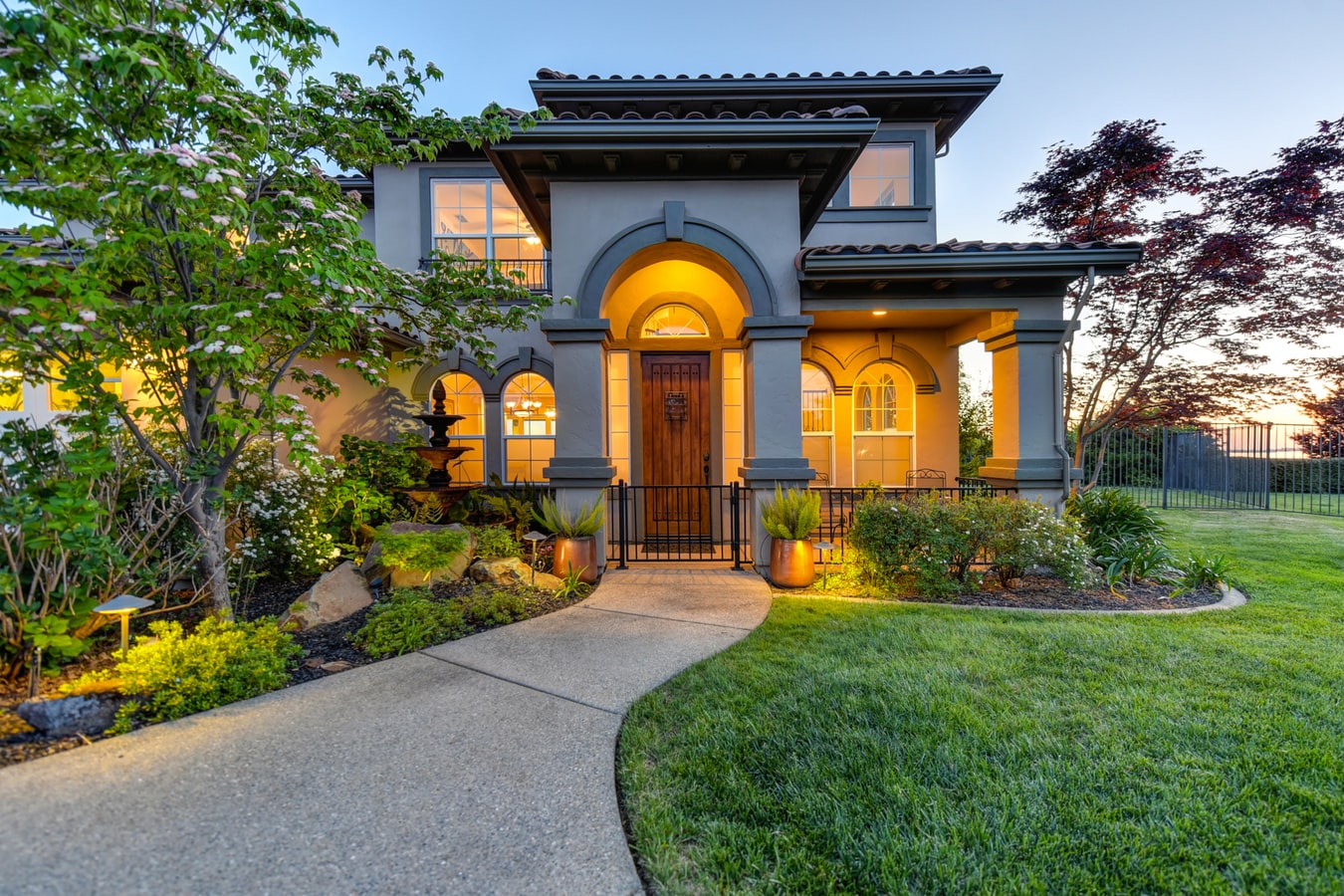 Don't Forget the Outside
After all the work is done on the inside don't forget to focus on the outside of your property as well.  Since the outside is what the buyer is going to see first when arriving at your house make sure everything is in tip-top shape.  
The decluttering tips we mentioned for the inside of your home also apply to the outside.  Remove any signs, banners or flags that could distract the buyer and make sure any garden accessories are tasteful and not overdone.
Remember, you don't need to have a degree in interior design to stage your home to sell.  These ten ways to stage your home for free will put you on the right track to selling your home faster and for more money.  If you are in the Nashville area and need additional help, please reach out to me!  I would love to offer any assistance possible.