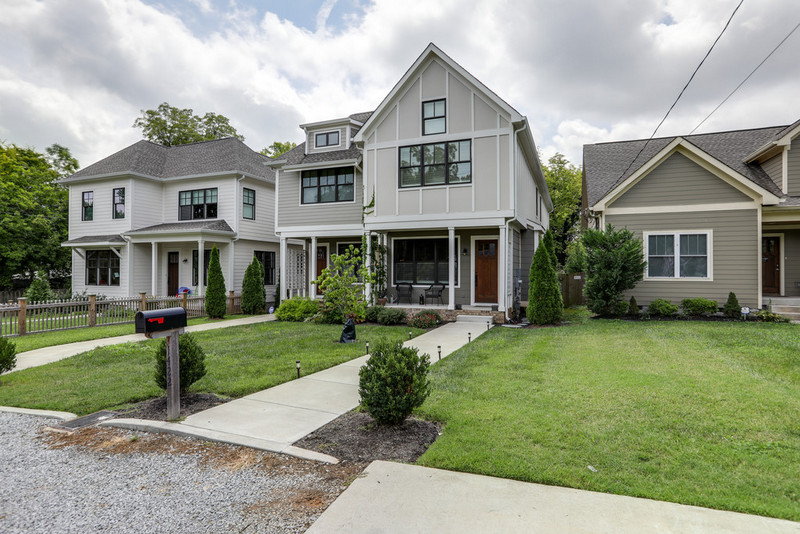 So you want to buy a house in Nashville (or any other city!)…  How does this process work and who will you need to help you along the way?  Whose advise, expertise, and experience will you count on to make the right decisions?  A Realtor is a great place to start!
No matter how many homes you've purchased – or if you're doing your research before purchasing your first home – a Realtor can act as your guide through the home buying processes.  If you don't currently have a Realtor, asking friends and family members for their recommendations is a good starting point.  If that doesn't yield any results you can always turn to the internet.  As with all things, the internet is a gold mine for information about Realtors.  We suggest reading a Realtor's reviews on Google, Yelp, and Realtor.com along with checking out their social media profiles like Facebook and Instagram.  All of these things will help you learn more about the person you are going to trust with the biggest purchase (or sale) of your life.  Finally, once you've narrowed down your list to a handful of Realtors, interviewing them in order to determine who is a good fit for you and your needs is definitely a smart move.  Asking your Realtor important questions and making sure they will be with you throughout the entire process is key….having a Realtor that will be with you from contract to close and beyond is invaluable. 
Now that you've found a Realtor that you feel comfortable with, now what?
If you're trying to buy a house in Nashville, the next expert you need is a mortgage lender.  Using a local, experienced lender is generally the best way to go.  A local lender that you can have contact with outside normal banking hours (typically 9 am to 5 pm) is crucial for when issues arise.  Communication between you, your lender, and your Realtor is necessary for a smooth transaction.
Now you have a Realtor and a lender and you've found the perfect home (congratulations!).  Your Realtor will do some research on the home you've chosen and on the neighborhood it's in to best advise you on price.  Then he or she will help you write an offer.  Uh oh – here comes another Realtor… The seller will also likely have a real estate agent representing their needs and interests. 
The offer you and your Realtor have presented can go back and forth between the buyers and sellers several times before all parties agree.  Once the offer is signed by all parties the offer becomes a contract!  Look at you – you just bought a house!  Unfortunately, the process isn't over yet…  At this point, you'll need to bring in a few other experts to help you close out the sale.  These experts include inspectors, appraisers, a title company, closing companies and underwriters.  Your Realtor and your lender will help you each step of the way.  Due to the amount of people who are working with you through this process, timely communication between you, your realtor, and your lender is key.  We can't say this enough – having a Realtor be with you from contract to close is so important – it simplifies the process and allows you to have one direct point of contact who is invested in your success and knows all the details of your purchase.
After inspections and repairs have been negotiated and the house has met appraisal (or been re-negotiated due to an appraisal not meeting the agreed upon purchase price) what and who come next?  A title company will conduct a search to ensure the house is actually owned free and clear by the sellers and is able to be transferred without any issues to the buyers.  Once that has been cleared you're on to the final steps.
During this stage of the buying process its time to start talking to all the utility companies to set up electricity, water, trash, and HOA in your name.  Making sure these things have been completed before you close is important.  Again, your Realtor can help you during this stage as well.  He or she will be familiar with the people you need to contact and can likely send you the contact information you need to cross these items off your list.
The days are ticking down to when you will officially own your new home!  Behind the scenes communications is going on between the closing companies, the lender and the Realtors…sometimes several calls and emails a day!
Three days prior to your closing you will receive closing disclosures which lists all the final terms of your loan.  Your Realtor will also review these documents to make sure all the details are correct and in line with what you agreed to in your contract.  If all goes smoothly, you will sign your documents and the sellers will sign theirs!  Funds will be wired, documents will be traded, keys will be released and YOU JUST BOUGHT A HOUSE!
As you can see, it takes a village to buy a house and finding the right experts to be in your village is PRICELESS!
I have been a Realtor for fourteen years and have acquired a long list of trusted professionals for each step in the process.  Unlike other Real Estate companies, I will be with you from contract to close (and beyond)!  If you are looking to buy a house in Nashville (or any other city), I would love to be in your village!
XO,
Kristine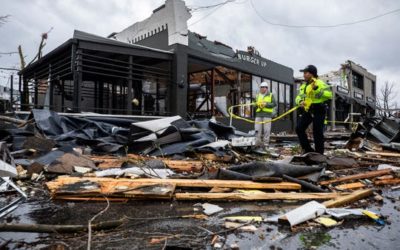 "We Are Nashville" is more than a saying…it is our way of living. Nashville re-built itself with the help of each other once and we will re-build now! Because we are more than just strong, we are "Nashville Strong"!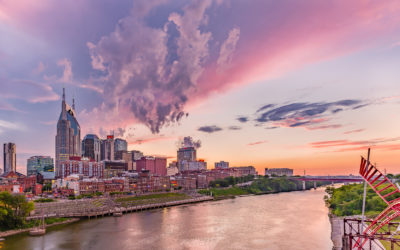 One of the most common questions I get when someone is thinking about selling their house is:  "WHEN is the best time to sell a house?"
It's not a simple answer and one that definitely has many answers that could be right.
One of the most common questions I get when someone is thinking about selling their house is:  "WHEN is the best time to sell a house?"
It's not a simple answer and one that definitely has many answers that could be right.