In the Past…
I moved to Franklin, TN in 1994 from the north side of Nashville.  At that time, Franklin's population was just under 24,000.  It was a small, small, small town with a charming Main Street lined with historic warehouse buildings that were home to antique shops, southern restaurants and offices.
I still remember driving into downtown Franklin the first time.  There was the Factory with its rustic water tower welcoming me!  I drove past the cutest old Victorian home turned private school that would end up being my son's kindergarten, Harpeth Academy.  I then drove past Dalton's, a meat and three with amazing breakfast too.  Right down the block from Dalton's was a historic Catholic Church, Saint Philip.
Continuing up Main Street there was a childhood favorite, Baskin Robbin's!  I stopped for lunch at Merridee's and had a chicken salad sandwich on homemade bread and a snickerdoodle cookie for dessert!  I took a walk up Main Street past Choices Restaurant with Bennett's Corner, a piano bar, on the top floor.  I walked into Walton's Antique Jewelry store and fell in love with all the art deco rings!  The centerpiece of Main Street was the Franklin Theater, a romantic theater that was showing first rate movies in a setting with tables and chairs and a balcony!  At the end of Main Street's commercial section was a gorgeous old firehouse.  Past that firehouse Main Street became residential with historic bungalows mixed with Antebellum and Victorian style homes.
Present Day…
Fast forward 25 years and now the 16 blocks that make up downtown Franklin has more than 20 restaurants, countless shops of new and old treasures and more on the way!  A community of brownstones were built in 2008 to compliment and blend in with the historic aesthetic (with prices that started in the millions).  The secret of small town Franklin was officially out and the growth became newsworthy!  Opening soon is Harpeth Square, a boutique hotel with residential and commercial spaces that will span 557,351 square feet.
Franklin still feels like a small town but it's not a small town anymore!  Our population is now 81,000.  That is a 300% increase in 25 years, making Franklin the fastest growing community in Tennessee and one of the fastest growing towns in the United States!
Franklin has kept its charm by continuing traditions like the Main Street Festival, the Pumpkin Festival and the Dickens of a Christmas.  We've also added a Brewfest and two wine festivals to our event calendar!
The Heritage Foundation of Williamson County and the Downtown Franklin Association are protecting our downtown historic character.
I still fall in love with Franklin every time I drive down Main Street.  Walton's is still selling unique and antique jewelry, Merridee's is still making the best lunch in town and Baskin Robbin's is still scooping my favorite Jamoca Almond Fudge ice cream!  The Franklin Theater went through some renovations and now has first class artists performing live music concerts as well as a great calendar of live stage theater performances.  But don't worry, they are still playing classic movies too!  I am proud to live in the "Best Southern Town" and I would love to help you find your home here too!
Read what other people are saying about us:  https://visitfranklin.com/media/in-the-spotlight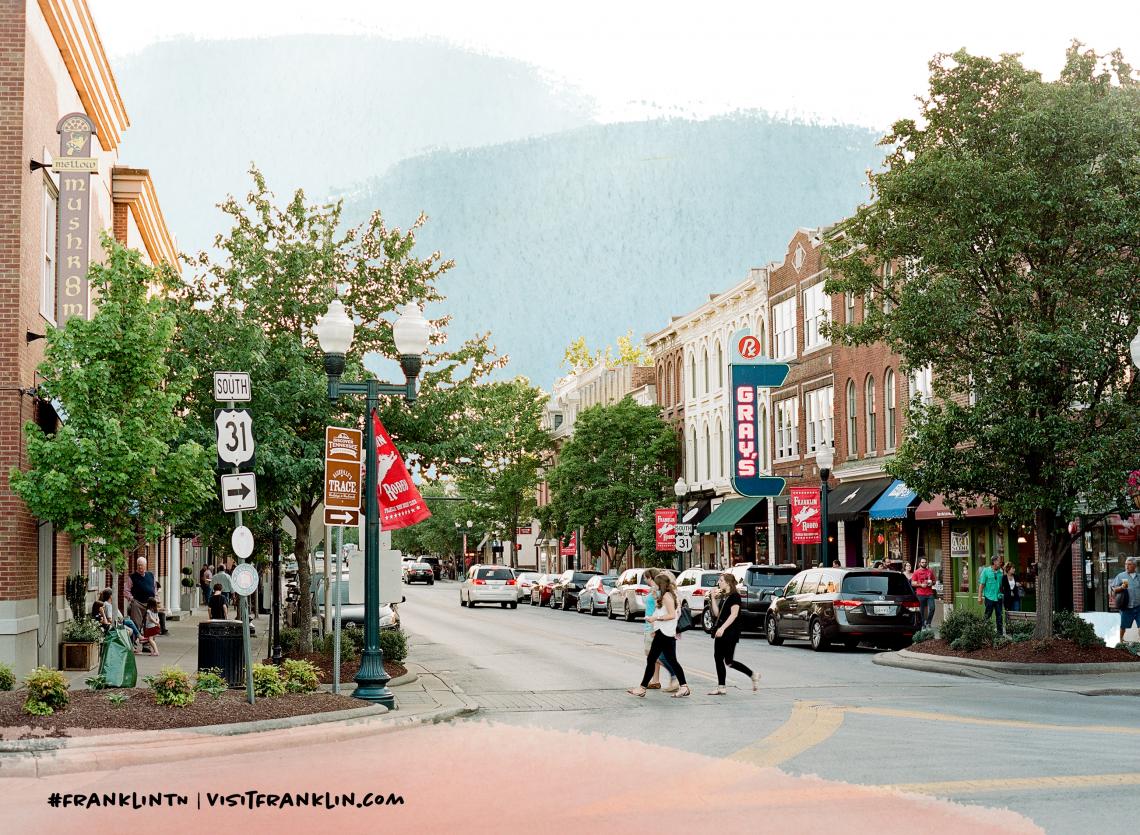 Downtown Franklin, TN. Courtesy of visitfranklin.com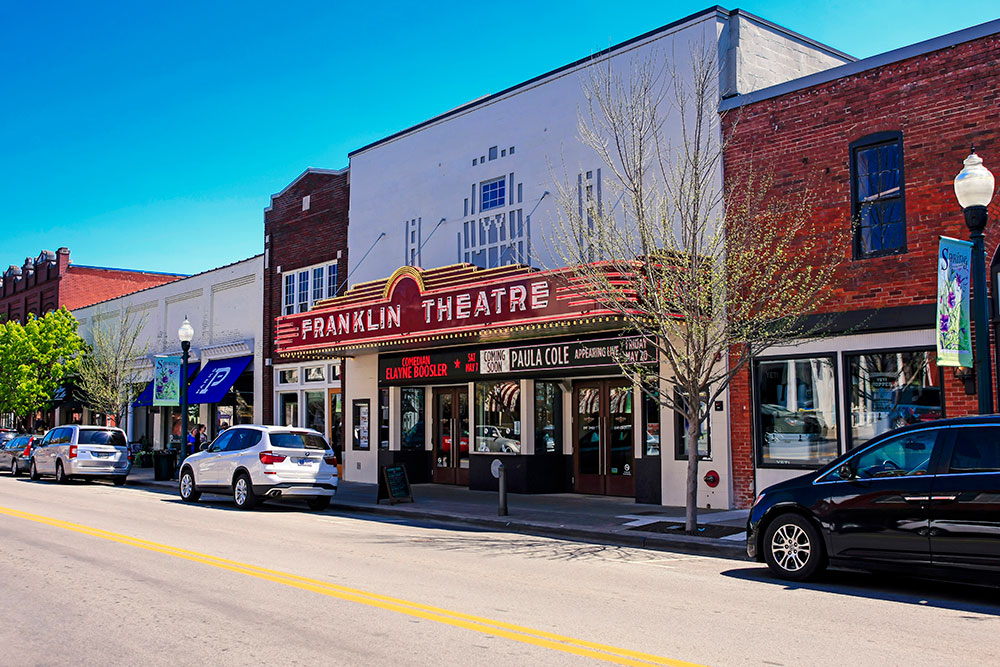 The Franklin Theatre in downtown Franklin. Currently hosting a variety of music and drama acts. Photo courtesy of Livability.com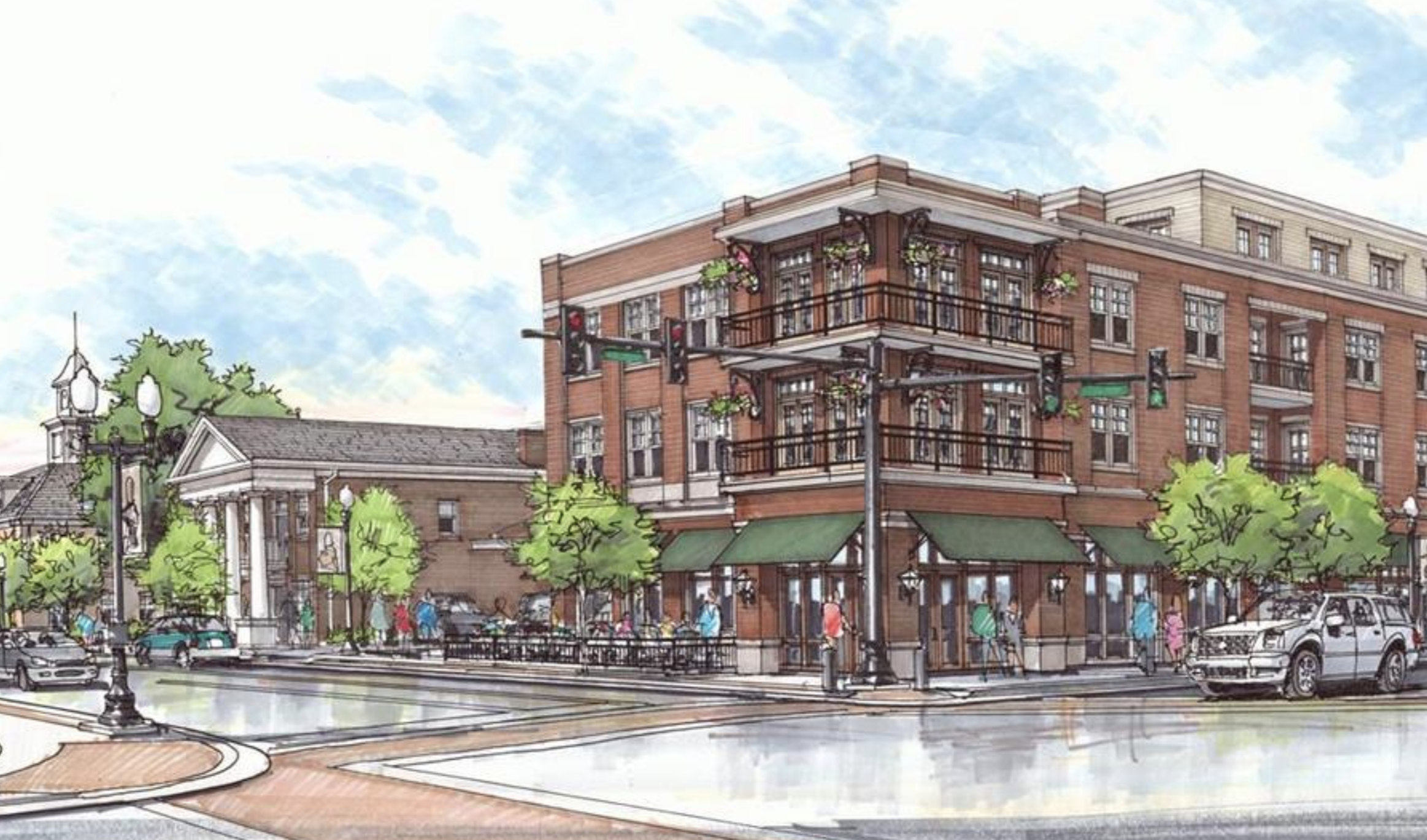 Rendering of Harpeth Square, a proposed $105 million development in downtown Franklin. Photo courtesy of Harpeth Associates LLC.